Ole Ray's Gourmet Sloppy Sauce - (TWO "2" Pack of 16 Oz. Bottles)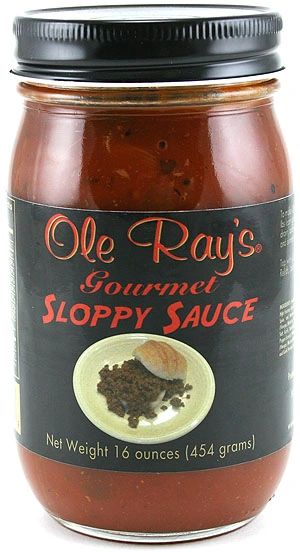 Ole Ray's Gourmet Sloppy Sauce - (TWO "2" Pack of 16 Oz. Bottles)
Ole Ray's Gourmet Sloppy Sauce
To make Ole Ray's Sloppys - Brown 1-2 lbs lean ground beef, chicken, or pork - drain, & add Sloppy Sauce to meat and simmer for 15 minutes.
Top with Cole slaw, onions, cheese, relish, Jalapeños, or great in meatloaf!
From: Ohio
Ingredients: Ketchup, brown sugar, worcestershire sauce, onions, peppers, cider vinegar, yellow mustard, lemon juice, bourbon, red pepper.
Discounts available on Multiple Quantities!