Andy Roo's Cajun Blackened Seasoning (3 pack)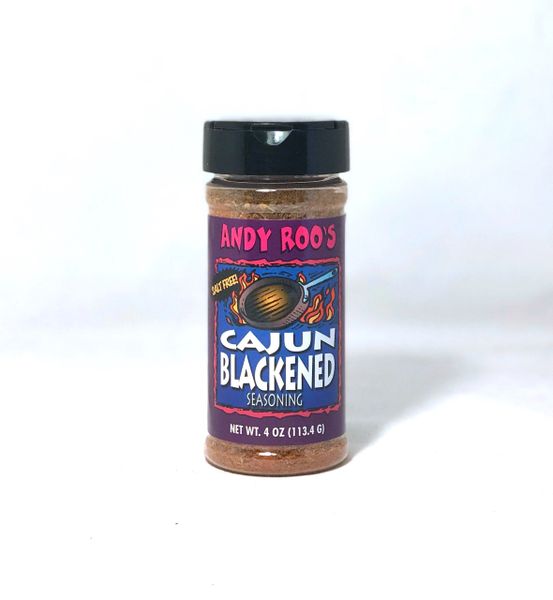 Andy Roo's Cajun Blackened Seasoning (3 pack)
Straight from Louisiana Andy Roo's Cajun Blackened Seasoning brings the Cajun flavoring to your kitchen. This tasty seasoning is great on steaks, fish, chicken, or shrimp. Grab the taste of New Orleans for your next dinner party or football tailgating session. This Cajun rub will just blow you away with it's exciting and delicious flavor. Fantastic on all your favorite meats and vegetables!
Recipe idea: Prepare meat of your choice in advance (steaks, chicken, fish, or shrimp) by liberally covering with Andy Roo's Cajun Blackened Seasoning. Rub spices into meat thoroughly. On stove at high heat, place your heavy-bottomed skillet (iron skillet preferably, and use your vent!). When skillet is very hot, put in meat - watch closely as meat is seared, turn after 2 minutes. Cook on the second side for 2 minutes. That's it!
Salt-Free
From Louisiana
Ingredients: Garlic, onion, paprika, Cayenne Pepper, White Pepper, Black Pepper, Oregano, other herbs & spices.