Big Bob Gibson Original White BBQ Sauce - (2 Pack)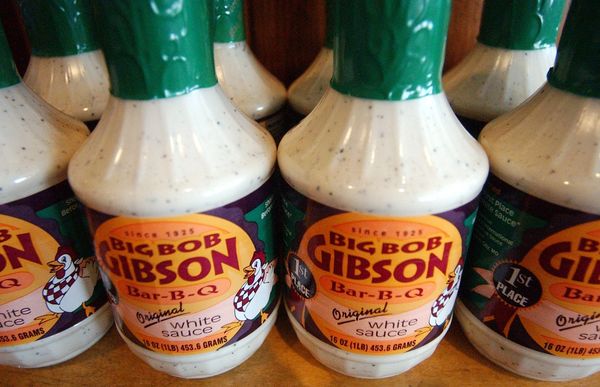 Big Bob Gibson Original White BBQ Sauce - (2 Pack)
Big Bob Gibson Original White BBQ Sauce - (2 Pack)
Judged "First Place White Sauce" at American Royal International Barbecue Sauce Contest in Kansas City, MO. From owner Don McLemore himself: "Since 1925, folks have been enjoying the tangy taste of my grandfather Big Bob Gibson's white sauce. Friends and family were first treated to the secret recipe sauce on chicken and pork at weekend backyard barbecues where boards were nailed to trees for tables. From backyard to restaurants, one thing has remained the same: folks just can't get enough of that unique barbecue flavor." It is an all purpose sauce (Don't let its color fool you). Its tangy peppery taste goes well with poultry, pork, seafood, and wild game. This intriguing flavor complements salads and is a superb baste for chicken and turkey. Use White Sauce as an ingredient to add an extra kick to your favorite slaw or potato salad.
From: Kansas
Ingredients: Distilled vinegar, soybean oil, sugar, salt, spices, egg yolks, mustard flour, paprika, garlic
Discounts available on multiple quantities!