Ole Ray's Kentucky Red Bourbon Barbeque Sauce - (TWO "2" Pack of 16 Oz. Bottles)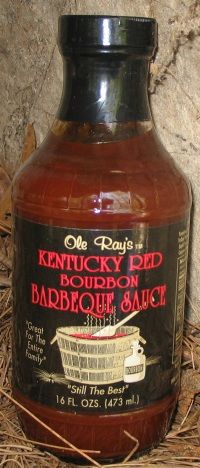 Ole Ray's Kentucky Red Bourbon Barbeque Sauce - (TWO "2" Pack of 16 Oz. Bottles)
Ole Ray's Kentucky Red Bourbon BBQ Sauce
Kentucky Red Bourbon is a mild, rich tomato based BBQ sauce with a hint of bourbon. Kids love it on burgers, fries, and chicken nuggets. Great for the entire family. Great on steaks, ribs, chops, chicken, and shrimp. For a great marinade or mopping sauce mix equal parts with apple cider vinegar.
From: Kentucky
Ingredients: Tomatoes, sugar, apple cider vinegar, yellow mustard, bourbon, lemon juice, liquid smoke, corn syrup, molasses, Cayenne pepper, caramel and spices
Discounts available on multiple quantities!