Bootlegger All Natural Bloody Mary Mix - (2 Pack)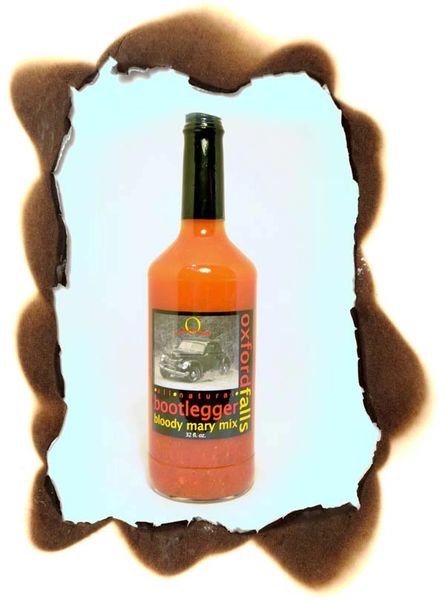 Bootlegger All Natural Bloody Mary Mix - (2 Pack)
Bootlegger All Natural Bloody Mary Mix
You are about to embark on a real taste bud hayride. This is the finest Bloody Mary mix known to mankind! It is all natural, lower in sodium than most mixes, and contains real chopped up carrots, celery and Bell pepper. "With a mix this good... it's got to be illegal somewhere!" So hide this mix from the "Fun Police". It is handcrafted in small batches to insure quality, consistency, wholesomeness purity, and an alibi.
From: Mississippi
Ingredients: Tomato juice, lemon and lime juices, horseradish, black pepper, worcestershire sauce, salt, spices, dehydrated carrots, dehydrated celery, and dehydrated bell pepper.