Caribbean Bajan Hot Pepper Sauce (Single 5 Fl. Oz. Bottle)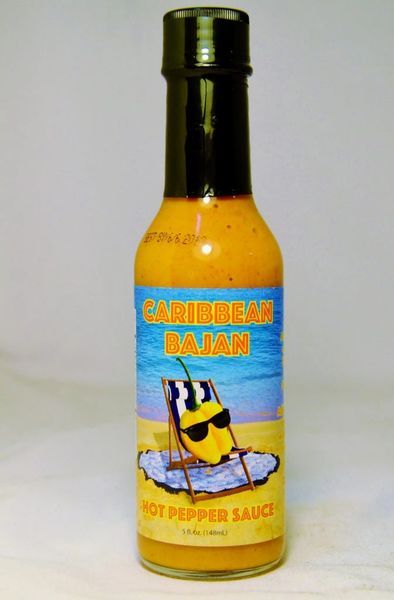 Caribbean Bajan Hot Pepper Sauce (Single 5 Fl. Oz. Bottle)
Caribbean Bajan Hot Pepper Sauce
A thick/fiery/zesty mustard based, Barbados style, traditional Caribbean taste!
Adds tropical flavor to sandwiches, fresh seafood, salads, dips, soups & poultry!!!
Made: Especially for HoutSauce4U.com
Ingredients: Vinegar, Habañero Pepper, Mustard, Onion, Garlic, Salt, Tumeric, and Paprika.
Discounts available on multiple quantities!
3 Pack for $4.99 per Bottle!
12 Pack for $3.99 per Bottle!