Peppers Blue Crab Original Salsa - (Three "3" Pack Of 12 Oz. Bottles)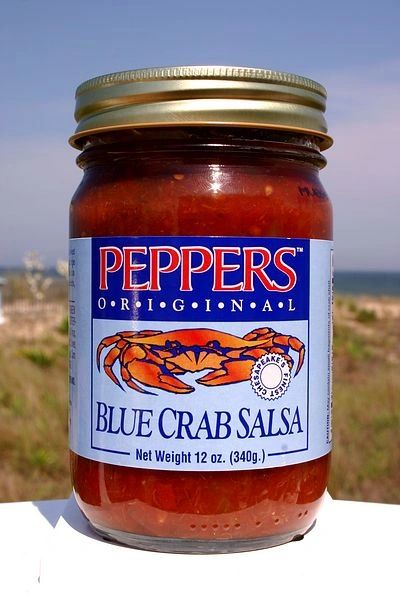 Peppers Blue Crab Original Salsa - (Three "3" Pack Of 12 Oz. Bottles)
Peppers Blue Crab Original Salsa
Enjoy the bounty of the Chesapeake Bay! The sweet flavor of the Blue Crab combined with fresh ripe vegetables makes for an exquisite salsa. Use it as a dip or to enhance seafood dishes, omelets, salads and grilled meats.
Made: For Peppers in Lewes, Delaware.
Ingredients: Diced tomatoes, Blue crab meat, Green Bell peppers, lime juice, Chile peppers, Worcestershire sauce, a special blend of herbs and spices, salt.