Dave's Gourmet Ghost Pepper Naga Jolokia Hot Sauce - (Three "3" Pack of 5 Oz. Bottles)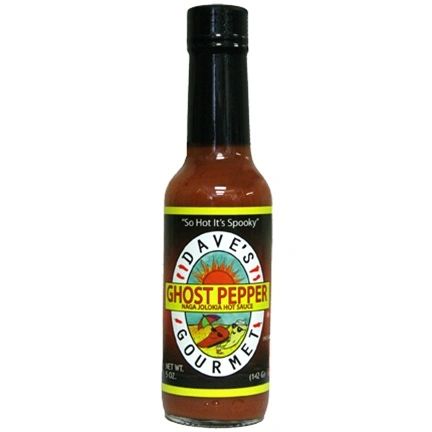 Dave's Gourmet Ghost Pepper Naga Jolokia Hot Sauce - (Three "3" Pack of 5 Oz. Bottles)
Dave's Gourmet Ghost Pepper - Naga Jolokia Hot Sauce
"So Hot It's Spooky." This is a delicious addition to most any food, but especially sauces, meat, and ethnic foods.
It also is a great industrial cleaner and grease remover.
From:
California Made in Costa Rica
Ingredients:
Ghost Pepper/Naga Jolokia, hot pepper extract, salt, vegetable oil, roasted garlic pulp.