Dave's Gourmet Ginger Peach Hot Sauce – (Three "3" Pack Of 5 Oz. Bottles)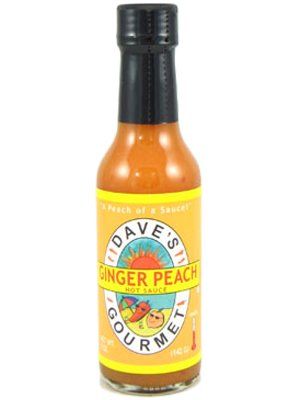 Dave's Gourmet Ginger Peach Hot Sauce – (Three "3" Pack Of 5 Oz. Bottles)
Dave's Gourmet Ginger Peach Hot Sauce
A peach of a sauce. WARNING: This product may be addictive for those with taste buds, but don't worry, we'll make more. This sauce is not quite Asian nor especially fruity, but has hints of both and just a little heat. A great sauce to put on chicken, fish, salads, and ice cream. Put a dash on any dish as a delicious flavor booster.
Made in Costa Rica
Ingredients: Peach nectar, sugar, Red chiles, ginger, cane vinegar, spices, salt.