Hellfire Hot Sauce Evil Bastard - (3 Pack)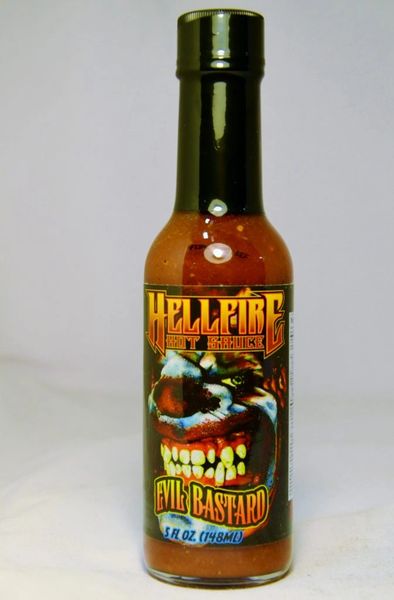 Hellfire Hot Sauce Evil Bastard - (3 Pack)
Hellfire Hot Sauce Evil Bastard
Originally released as a limited edition reserve in 2012. This sauce was so well received by reviewers and customers alike that it is now a part of their line-up of killer Chilehead hot sauces. Extreme heat with lots and lots of flavor! If you dare, try on wings, in chili and over rice!!!
From: Wisconsin
Ingredients: Hot Chile Pepper Blend (Jolokia Peppers, Scorpion Peppers & Red 7-Pot Peppers), Apple Cider Vinegar, Distilled Vinegar, Garlic, Cinnamon Whiskey, Sun-dried tomatoes, Smoked Ghost Chile Powder, Red Thai Curry Powder, Black Pepper & Cumin.