Heartbreaking Dawns Riff Lord Red Jalapeño Hot Sauce – (3 Pack)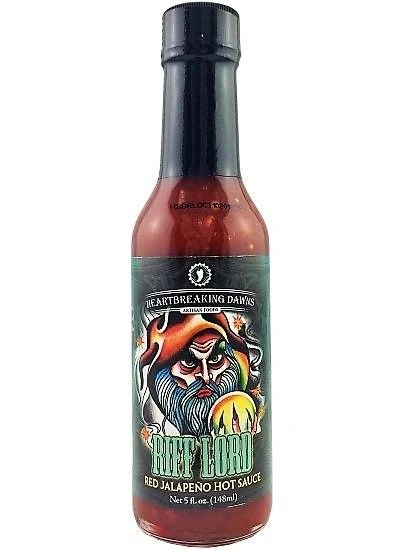 Heartbreaking Dawns Riff Lord Red Jalapeño Hot Sauce – (3 Pack)
Heartbreaking Dawns Riff Lord Red Jalapeño Hot Sauce
Heartbreaking Dawns uses the heaviest of all natural ingredients to bring you the Riff Lord, a very unique "bread & butter" pepper sauce. Bold Red Jalapeño peppers and feedback of sweetness lends this sauce to any style of cooking. Plug a bottle in and shred your face off. Their gourmet hot sauce is crafted with a precision and love that they know you'll be able to taste.
From: Arizona
Ingredients: Red Jalapeño peppers, sugar, apple cider vinegar, water, onions, mustard seed, celery seed & turmeric.