Marconi Authentic New Orleans Muffaletta Mix (2 Pack of 16 Oz Bottles)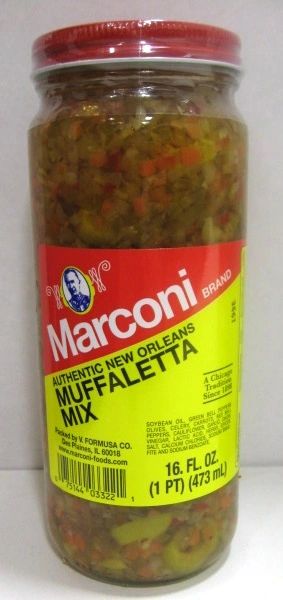 Marconi Authentic New Orleans Muffaletta Mix (2 Pack of 16 Oz Bottles)
Marconi Authentic New Orleans Muffaletta Mix
This spread is inspired by the New Orleans famous sandwich. A mix of peppers, vegetables, and olives in oil adds amazing flavor to just about anything!
From: Illinois
Ingredients: Soybean Oil, Green Bell Peppers, Olives, Celery, Carrots, Red Bell Peppers, Cauliflower, Garlic, Onion, Vinegar, Herbs, Salt and Spices.