Melinda's Mango Mild and Sweet Habañero Pepper Sauce – (Twelve "12" Pack Of 5 Oz. Bottles)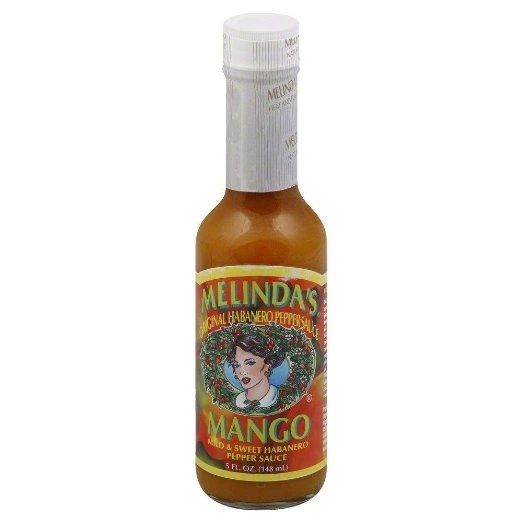 Melinda's Mango Mild and Sweet Habañero Pepper Sauce – (Twelve "12" Pack Of 5 Oz. Bottles)
Melinda's Mango Mild & Sweet Habañero Pepper Sauce
A sweet, robust sauce dripping with the taste of fresh mangoes and the distinct flavor of Habañero peppers. Its medium heat level makes it perfect for liberal use. Marinate, baste and glaze with it. Its sweet heat is perfect for salad dressings and spicy fruit salads.
From: Costa Rica
Ingredients: Fresh mangoes, carrots, sugar, cane vinegar, lemon juice, choice red Habañero peppers, tomato paste, onions, vinegar, salt.