Ole Ray's Blackberry Wine Barbeque & Cooking Sauce - (Two "2" Pack of 13.5 Oz. Bottles)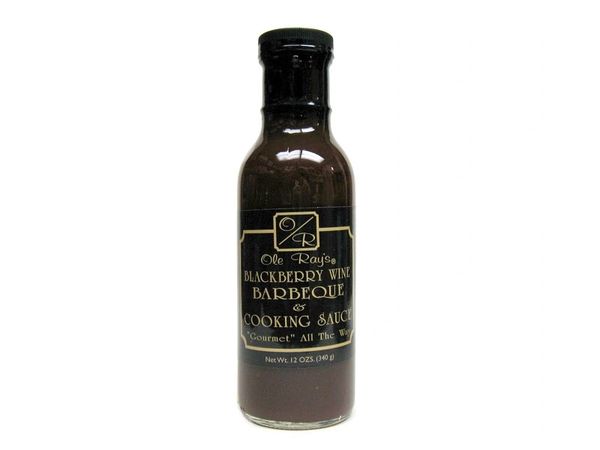 Ole Ray's Blackberry Wine Barbeque & Cooking Sauce - (Two "2" Pack of 13.5 Oz. Bottles)
Ole Ray's Blackberry Wine Barbeque & Cooking Sauce
"Gourmet" all the way. This blackberry wine sauce promises a new exciting flavor and the same real quality as the other sauces. The 'gourmet' taste of this sauce will leave you craving for more. Try this great sauce on duck, chicken, and ribs!
From: Florida
Ingredients: Blackberry jelly, tomato puree, dark brown sugar, distilled vinegar, Worcestershire sauce, Burgundy wine, yellow mustard, apple cider vinegar, lemon juice, liquid smoke, salt, white sugar, hot chili pepper sauce, garlic powder, onion powder, black pepper
Discounts available on multiple quantities!