Terrapin Ridge Farms 806-6 Hot Wasabi Squeeze (3 Pack)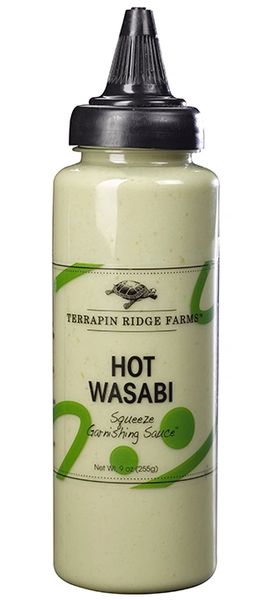 Terrapin Ridge Farms 806-6 Hot Wasabi Squeeze (3 Pack)
HOT WASABI GARNISHING SQUEEZE
This specialty sauce is the perfect balance of wasabi kick and flavor.
Perfect for garnishing crab cakes and sushi.
Mix with sour cream and use as a condiment on salmon burgers or as a dip for fried shrimp.
Ingredients:
 Canola oil, distilled vinegar, Jalapeño Pepper Mash, salt, flour, wasabi powder, lime juice concentrate, white wine, sugar, mustard flour, wheat, soybeans, garlic powder, oil of lime & citric acid.
Discounts available on multiple quantities!