Terrapin Ridge Farms Spicy Chipotle Squeeze Garnishing Sauce (3 Pack)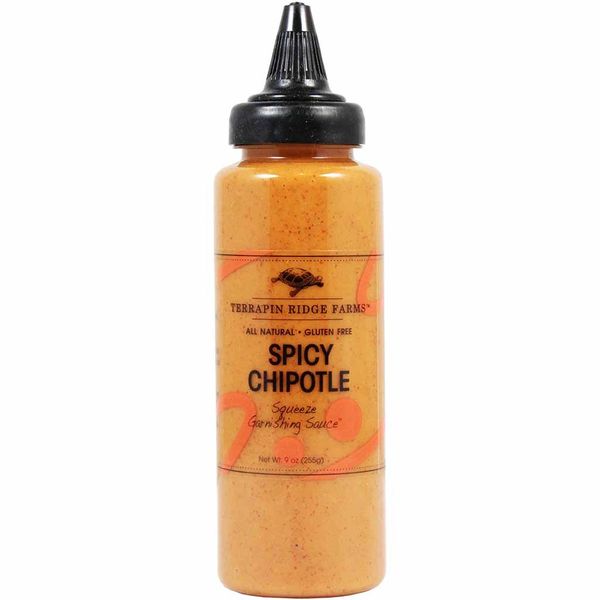 Terrapin Ridge Farms Spicy Chipotle Squeeze Garnishing Sauce (3 Pack)
Terrapin Ridge Farms Spicy Chipotle Squeeze Garnishing Sauce 
A well-blended balance of Chipotle peppers, spices, cider vinegar and the zip of orange juice. This gourmet sauce is excellent to squeeze on fish tacos, grilled chicken breasts and great to garnish crab cakes or shrimp skewers. It adds a spicy kick to burgers, fries, sandwiches, etc.
Gluten Free.
From: Florida
Ingredients:

 Canola Oil, distilled vinegar, sugar, salt, soybean oil, orange juice concentrate, Chipotle powder, mustard seed, garlic powder, white wine, citric acid & spices.