The Murph's Famous Bloody Mary Mix (Two "2" Pack Of 33.8 Oz. Bottles)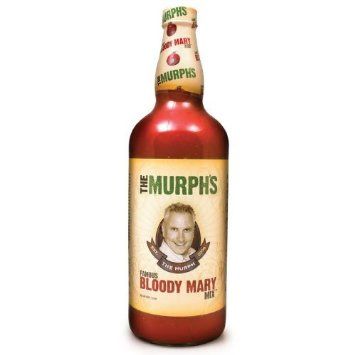 The Murph's Famous Bloody Mary Mix (Two "2" Pack Of 33.8 Oz. Bottles)
The Murph's Famous Bloody Mary Mix
"A Classic Crimson Blend". The original version of The Murph's Famous was created over 20 years ago by Murph himself. He tinkered with herbs and spices in Mary Murphy's kitchen (once leaving his poor mom with no Rosemary for her Shepherd's Pie) and created a Bloody Mary mix that family and friends thought was the rage! The Murph insists on using only natural ingredients, that's right no preservatives, yet is still successful in blending the zesty flavor Bloody Mary lovers are looking for. The Murph's Famous will enhance any moment that calls for a kick ass Bloody Mary. Try The Murph's Famous and you will never want to try another brand again!
"THE MURPH" has been featured in articles such as:
Drunken Tomato - "The Murph knows his bloody mary's"
Hot Sauce Daily - "Simple in construction, gourmet in taste. Very drinkable and satisfying."
Click HERE to see review of The Murph's Famous Bloody Mary Mix in I LOVE SPICY
From: New York
Ingredients: Tomato paste, Worcestershire, horseradish, salt, Black pepper, lemon juice, lime juice, Cayenne pepper sauce, celery salt, garlic powder & onion powder