Tatanka X Hot Sauce – (2 Pack)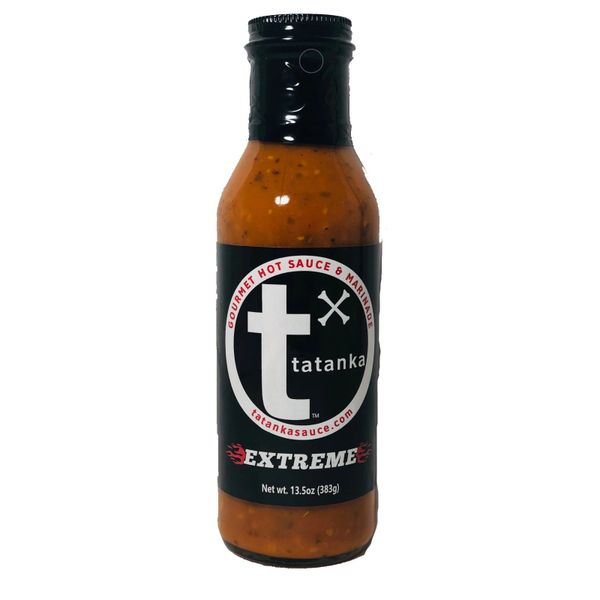 Tatanka X Hot Sauce – (2 Pack)
Tatanka X Hot Sauce – (2 Pack)
For the professional connoisseur of heat, not recommended for the norm. RESPECT THE HEAT!!!
Great for cooking, marinades and a zesty topping! Suggested uses: Chicken Wings, Pork Chops, Grilled Shrimp, Scrambled Eggs/Omelets, Sausage, Scrapple, French Fries, Hot Dogs, Burgers, Tacos, Pizza, Chili, Nachos, Spaghetti, Guacamole, Cheesesteaks, Bloody Mary, Oyster Shooters and much more.


Made: In Delaware
Contains: milk, **Good Manufacturing Practices are used to sequence ingredients in our production facility that also processes products containing peanuts, tree nuts, soy, fish, milk, egg, crustacean shellfish and wheat ingredients.
Ingredients: pepper sauce, honey, butter, garlic, parmesan cheese, brown sugar, spicy mustard, Black pepper & spices.