Scotty O'Hotty Roasted Pepper Sauce – (Single Bottle)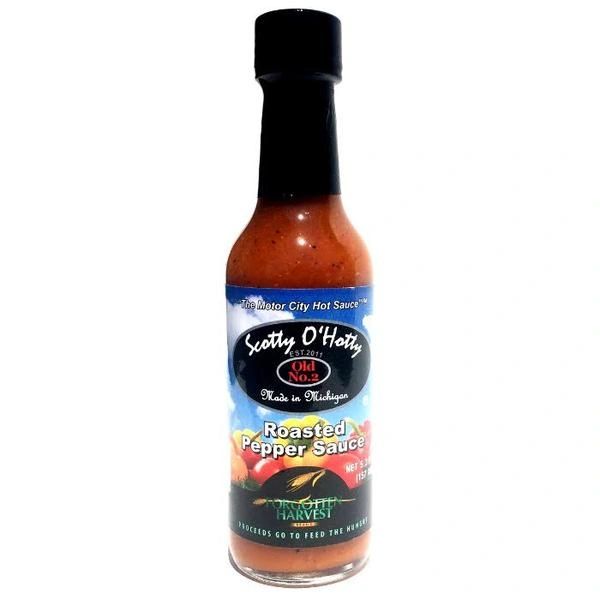 Scotty O'Hotty Roasted Pepper Sauce – (Single Bottle)
Scotty O'Hotty Roasted Pepper Sauce – (Single Bottle)

Scotty O'Hotty Roasted Pepper Sauce - They call this sauce the Franks killer! This fire-roasted veggie sauce is a chef favorite combining mouth watering ingredients with just enough heat to spice up any dish! The robust flavor will give a Jalapeño level kick to any dish, soup, stew, seafood, sauce, wings, Mexican or marinade.
Awards:
Finished in the top ten at the Scovie awards three years in a row.
From: Michigan
Ingredients: Vine-ripened tomatoes, beer, onions, roasted Bell peppers, vinegar, tomato sauce, mango, carrot tomato paste, roasted garlic, Jalapeños, radishes, Cayenne, olive oil, sea salt, peppercorn, honey, assorted spice & liquid smoke.
Discounts available on multiple quantities!