Walkerswood Hot & Spicy Traditional Jamaican Jerk Seasoning – (Three "3" Pack of 10 Oz. Bottles)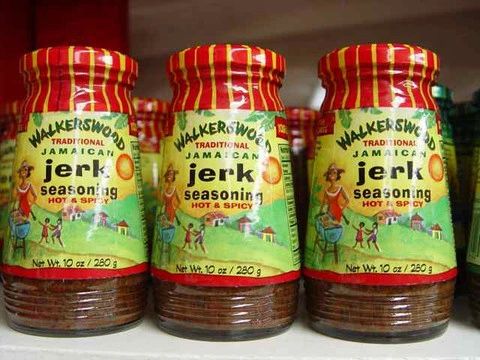 Walkerswood Hot & Spicy Traditional Jamaican Jerk Seasoning – (Three "3" Pack of 10 Oz. Bottles)
Walkerswood Hot & Spicy Jerk  Seasoning
This is the Jerk sauce from Jamaica that all others are judged against. Be adventurous.........take your tastebuds on an island tour. For jerk aficionados, St. Anns, Jamaica, is Mecca. The tiny village perched above Ocho Rios is home to Walkerswood Caribbean Foods, a small production facility wrapped in the pungent aroma of black pepper, scallions and Scotch Bonnet peppers. For chicken, pork, fish, hamburgers, & vegetables.
From: Jamaica
Ingredients: Scallions, Scotch Bonnet peppers, salt, black pepper, allspice, nutmeg, cane sugar, thyme.