Whiskey Willy's Original Bloody Mary Mix - (Two "2" Pack Of 32 Oz. Bottles)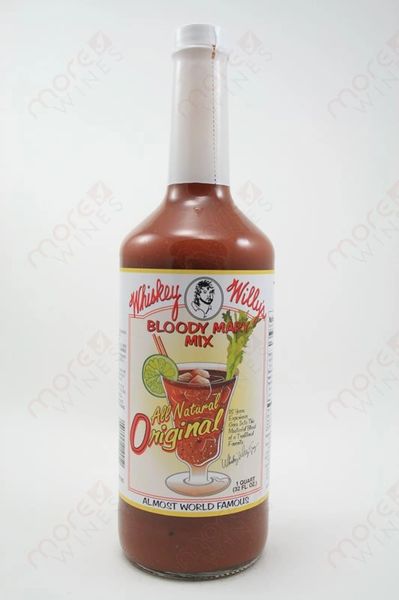 Whiskey Willy's Original Bloody Mary Mix - (Two "2" Pack Of 32 Oz. Bottles)
Whiskey Willy's Original Bloody Mary Mix
A horseradish bite from Orange Beach, Alabama. 18 years experience goes into this masterful blend of a traditional favorite. Whiskey Willy's Bloody Mary Mix is an all natural-gluten free drink mixer that was actually designed and created by a bartender. This amazing blend of Grade A tomato paste, California garlic, domestic lemon juice, and other special ingredients is low in calories and sugar, but high on taste! There are no artificial flavors in this Bloody Mary Mix: so enjoy it as both a summer snack and a holiday treat.
All Natural Gluten Free
From: Alabama
Ingredients: Tomato paste, Worcestershire sauce, celery salt, lemon juice concentrate, prepared horseradish, ground Black pepper, beet sugar, granulated garlic & ground cloves.