Whiskey Willy's Xtreme Bloody Mary Mix - (Two "2" Pack Of 32 Oz. Bottles)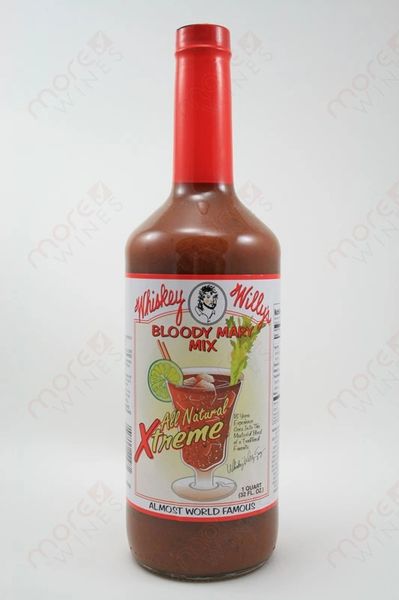 Whiskey Willy's Xtreme Bloody Mary Mix - (Two "2" Pack Of 32 Oz. Bottles)
Whiskey Willy's Xtreme Bloody Mary Mix
Whiskey Willy's Extreme Bloody Mary Mix - "18 years experience goes into this masterful blend of a traditional favorite!" Just add your favorite vodka, beer or tequila and you have a masterful drink!!! Also great just served over ice Virgin Style!!!
All Natural Gluten Free
From: Alabama
Ingredients: Tomato paste, Worcestershire sauce, hot sauce, celery salt, lemon juice concentrate, granulated garlic, beet sugar, ground Black pepper, celery seed, oregano, celery, ground Red pepper & ground cloves.