Jak Jeckel Jak Frost Winter Cinnamon – (Single 5 Oz. Bottle)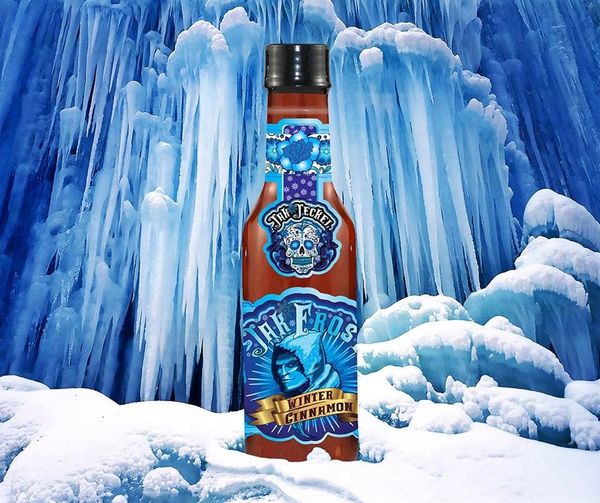 Jak Jeckel Jak Frost Winter Cinnamon – (Single 5 Oz. Bottle)
Jak Jeckel Jak Frost Winter Cinnamon
This sauce adds the unique complexity to your favorite dishes you've been looking for. Jak Frost's unique flavor profile comes from a touch of cinnamon backed up with a wonderful, maple-bacon syrup sweetness. The cinnamon and maple-bacon syrup are complimented by a smoky and peppery Habañero and dried chipotle pepper flavor. With a "NON-vinegar" base, all of the intense flavors in Jak Frost Winter Cinnamon are very well balanced and no one flavor over powers this hearty, well traveled sauce. Jak Frost Winter Cinnamon has a nice kick of heat, yet is not over powering and is very approachable. NOTE: No actual bacon or meat products are used in any of Jak Jeckel Sauces. Spice up your pancakes, add a twist to your chili and have everyone wondering what the secret ingredient in your brownies is!!!
From: Pennsylvania
Ingredients: Habañero peppers, Jalapeño peppers, Red Bell peppers, lime juice, dried Chipotle, allspice, sugar, cloves, Habañero salt, paprika, Black pepper, citric acid, orange peel, cinnamon Grade A (Medium Amber) organic maple syrup & Jak Jeckel Seasoning Blend.
Discounts available on multiple quantities!