Ass in the E.R. Scorpion Pepper Sauce – (3 Pack)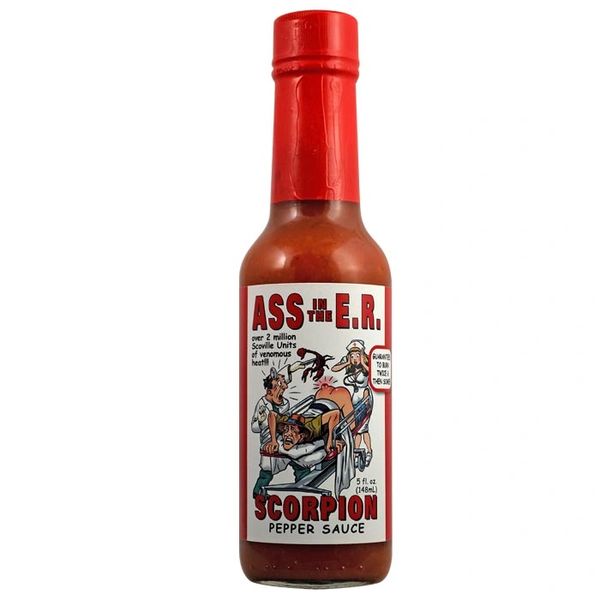 Ass in the E.R. Scorpion Pepper Sauce – (3 Pack)
Ass in the E.R. Scorpion Pepper Sauce
Joe Chilehead's quest to seek out the hottest pepper pods on the planet brings him to the Emergency Room via Trinidad where he brought home the Trinidad Moruga Scorpion Chile Pepper. At over 2 million Scoville Units, the Scorpion packs almost twice the heat of a Ghost pepper and a sting to match. Named after a Scorpion's tail barb, this fiery fruit is guaranteed to burn twice and leave a distinguishable welt on your backside. Try in chili's, soups and stews, or mix in with other sauces to kick up the heat!!!
All-Natural with fresh ingredients, No Artificial Preservatives or Colors, Gluten Free, no GMO's, Kosher, No High Fructose Corn Syrup
From: Texas
Ingredients: Trinidad Moruga Scorpion peppers, fresh carrots, onions, lime juice, vinegar, garlic & salt.